About RBL Cafe
Store name
RBL CAFE
Address
5-32-12, Daizawa, Setagaya-ku, Tokyo
A 5 minute-walk from Shimokitazawa Station
tel & fax
03-6805-2046
Business hours
Saturday, Sunday and holidays: 1:00 – 8:00 pm
Weekdays (Monday-Friday): Open on irregular times
*Please note that we may be closed on some days. Make sure to check our Schedule pages on our website.
Number of Seats
16 (Terrace seats also available.)
Amenities
FREE-Wifi
Power outlets(Many available under the shelves.)
Number of books
Approx. 7,000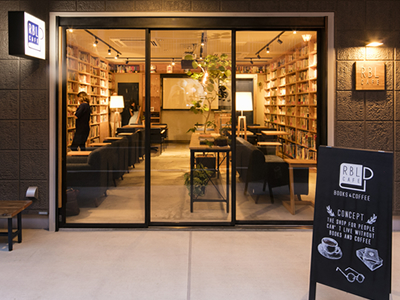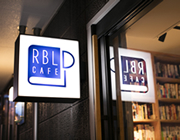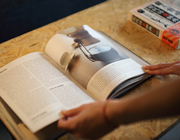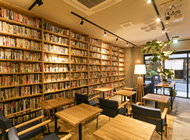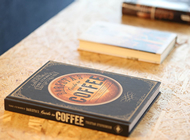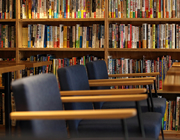 *Weekdays (Monday to Friday)
Seating charge: 200 yen (incl. tax) per 30 minutes.
Example: If you use the cafe for 2 hours & 30 minutes, the cost will be 1,000 yen (2:01 to 2:30 minutes counted as same price).
・No need to order any drinks.
・Bring your own drinks (make sure it has a lid) but no food allowed.
・You can order drinks at a special weekday rate (all drinks half price).
*Saturdays, Sundays, & Holidays
One order of drink allows you to stay 120 minutes.
After 120 minutes, there will be a charge of 200 yen (incl. tax) per 30 minutes of excess time, regardless of second drink ordered.
Example: If you order a coffee and stay for 2 hours and 30 minutes, the total cost will be 700 yen (coffee) + 200 yen (seat charge) = 900 yen.
・Every guest must order one drink.
・All second drinks are half price.
・Please do not bring your own drinks.
*Please be quiet in the cafe as it is a space intended for reading. Please refrain from making phone calls or having online meetings in the cafe.
*The cafe is available for groups, but we ask that you keep your voice low if you are having a meeting.
*You may use your laptop or tablet in the cafe. However, please be mindful not to bother others by making loud typing noises.
*Feel free to bring your own books and magazines to read.
*Some of the books in the cafe are for sale. These are limited to the books on bookshelf near the bathroom, and the bookshelf (9 shelves) near the entrance. Prices are indicated on a sticker inside the back cover.
*If you accidentally spill a drink on a book, please inform our staff. Please do not put the book back on the bookshelf without telling us.
The image above can be viewed 360 degrees by dragging on the image.